Richard E. Fike, Museum Founder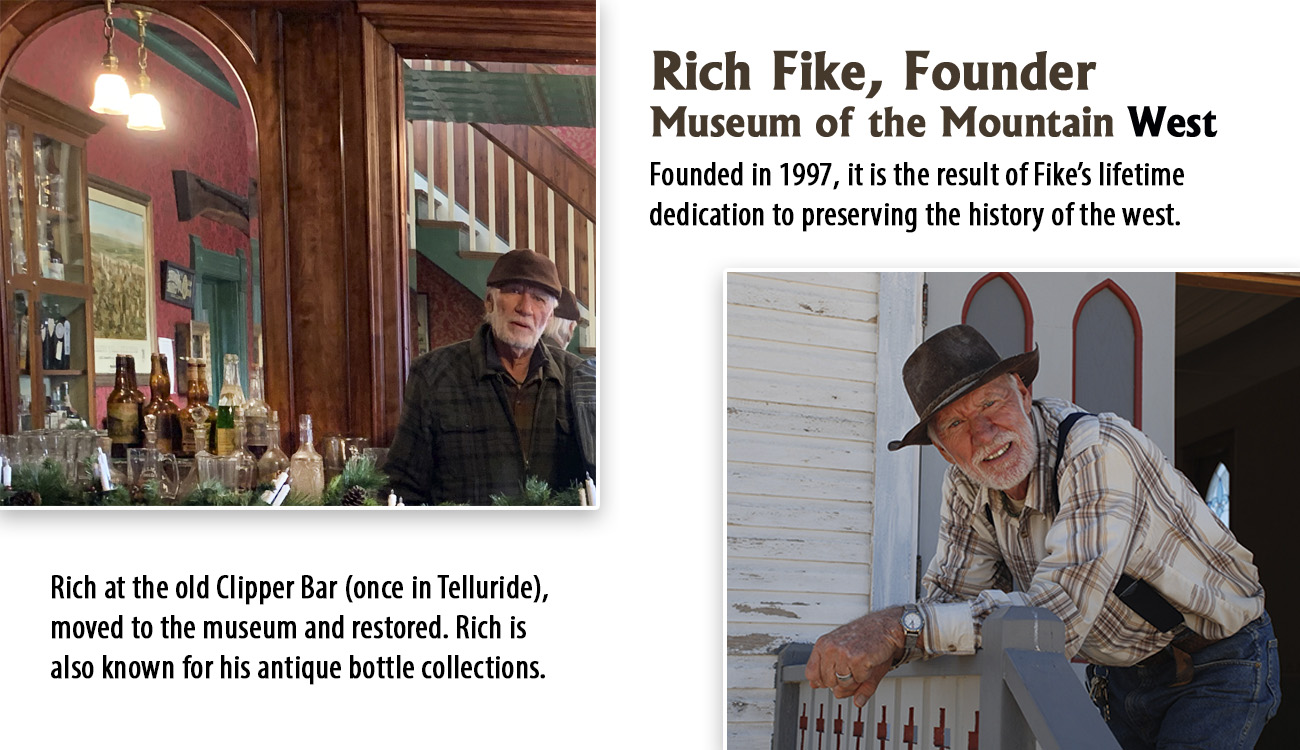 Richard E. Fike is the founder and Executive Director of Museum of the Mountain West. While growing up in Valparaiso, Grand Island, and Wood River, Nebraska, his ambition was to be an archaeologist. After working with the Smithsonian Institution and several other museums, he worked for 29 years with the U.S. Department of Interior, Bureau of Land Management, leading the archaeology program in Utah and Colorado. Richard was appointed by the governors of Colorado and Utah to represent historic archaeology on the state and federal registers of historic places.
Richard's knowledge and lifelong pursuit of having a museum was realized beginning in 1998 when he built the Museum of the Mountain West that was designated as a non-profit museum in 2005. The museum contains 28 historic buildings that have been donated by the community to be preserved and shared for the education of visitors from around the world in the importance of preserving our history. The main museum contains over half-a million artifacts in 10 recreated stores and offices… a whole western town.
Richard is the author of numerous technical historical books and a western novel. His most important work, second printing 2006, is: The Bottle Book: A Comprehensive Guide to Historic Embossed Medicine Bottles.